Applies to:
Acronis Cyber Backup SCS Hardened Edition Update 4.7 Limited Release
Acronis Cyber Backup SCS Hardened Edition Update 4.8
Use Case
Utilizing the bootable media builder to create media that supports backup and restore to and from optical-based media
Solution
When creating the bootable media to utilize this feature you will need to insert a product key during the process, you can do this by simply selecting "I will specify the key(s) manually" and inserting a key as shown: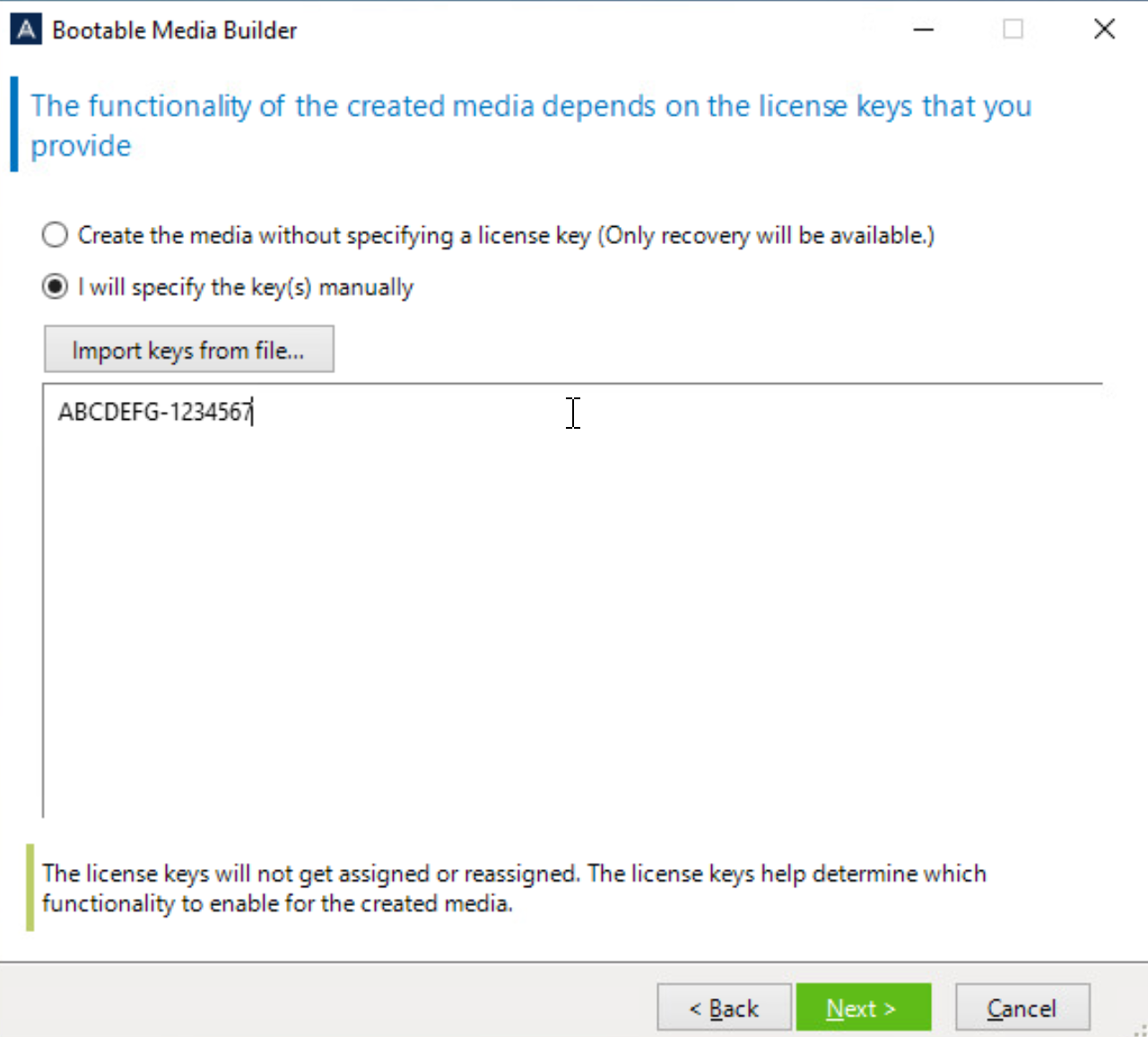 You will then get a confirmation of the key that was inserted.
Next select the desired bootable media type, note this feature currently only supports Linux and PE 32-bit media as shown below. Note if you do utilize the WinPE based media you will need additional components provided by Microsoft which will be indicated.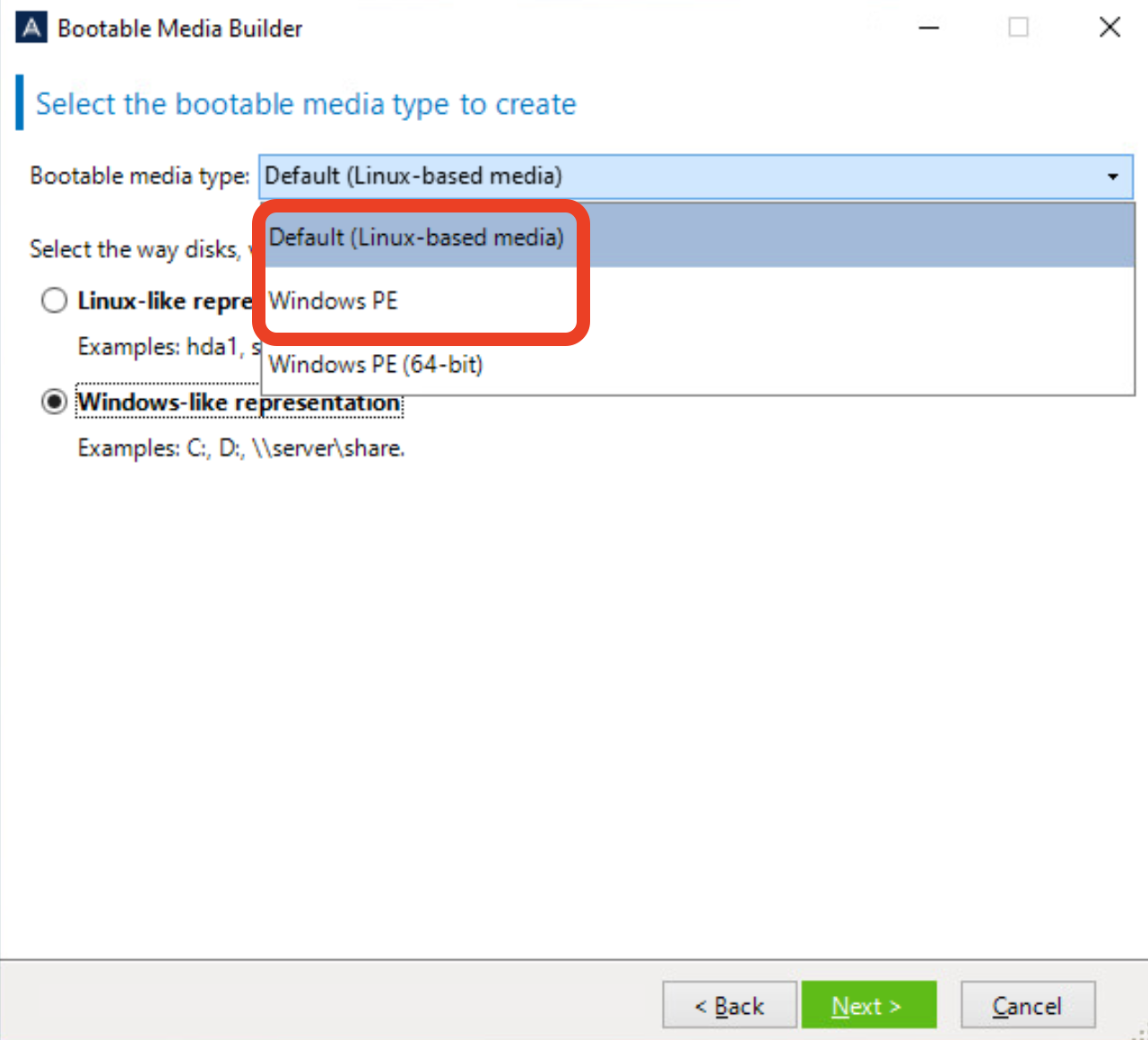 The rest of the media creation process can be done as needed including inserting drivers if using PE based media.
Known issues
When the backup cannot be written to the inserted optical media you may encounter error 0x40010: The device is busy.
This may indicate the media is not write-ready or accessible, we recommend validating that blank media is inserted and attempting again.
This may mean the media was created with WinPE 64-bit selected, this is not supported in the current release. Please utilize either the Linux or WinPE 32-bit media instead.