Applies to:
Use Case
User has an IIS redirect from port 80 and 443 in order to ensure HTTPS connection is always used for checking web mail.
Symptoms
Attempts to create backup plans of exchange database fail with the following error: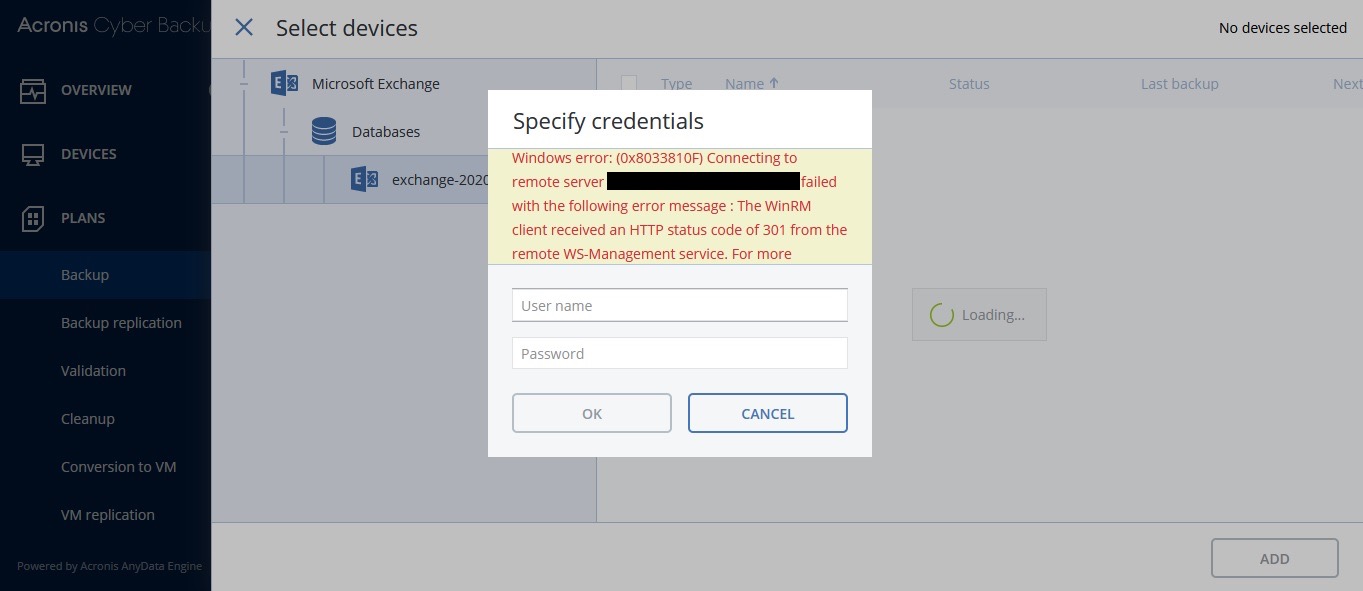 Root Cause
The redirect breaks certain functionality of Powershell which Backup uses as part of its internal components.
Solution
This kind of redirect is not supported with the product as it will break functionality of internal components used to ensure proper usage.