Applies to:
Acronis Snap Deploy
Use Case
You try capture an image using Snap Deploy, either through PXE, Removable Media, or remote Agent, however the disks/partitions are unreadable.
Symptoms
During the capture process, when given the option to select the disks and partitions to be captured it results in the following: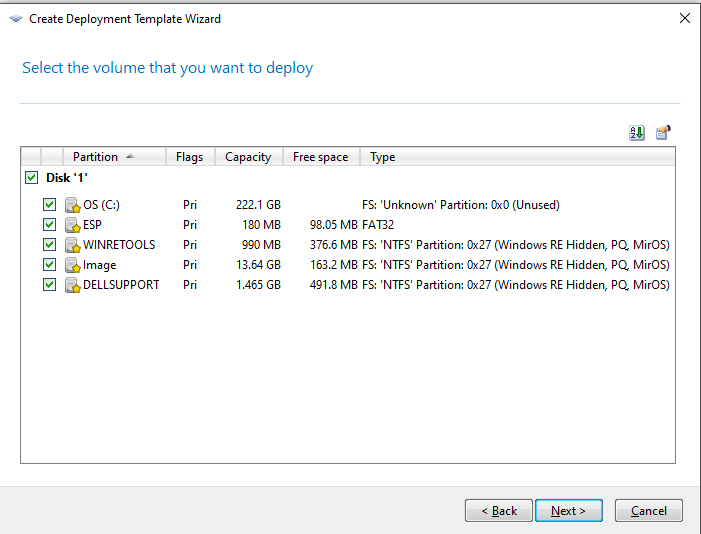 Root Cause
There are a number of possible causes, however one of the most common is due to encryption of the drive, either by a third party encryption software, or Windows itself.
Solution
Verify any third party encryption software is disabled.

Verify the local Windows encryption is disabled, most commonly this will be found on a Windows 10 machine under the following settings:

Start > Settings > Update & Security > Device Encryption > Turn Off

Attempt the capture again and verify the drive is now readable.