If you need to move Acronis Management Server to a different machine, you will need to install Management Server on a new machine and set up the configuration from scratch.
The following options will help you to facilitate the task:
You can export backup plans and import them on a new Management Server.
To export a backup plan: go to the Plans tab, select the plan that you want to export and select Export in the menu: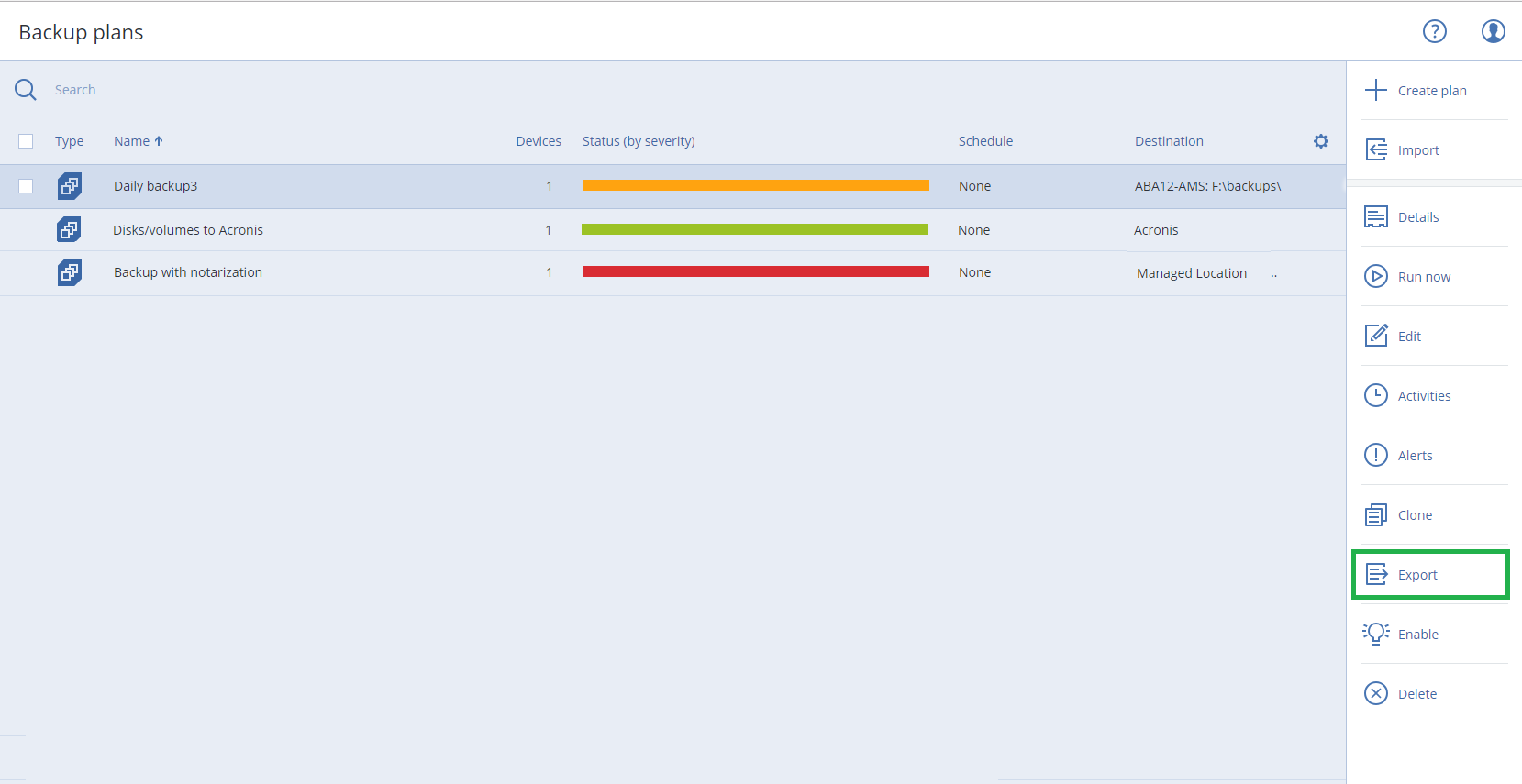 To import a backup plan onto the new AMS: go to Plans tab, click Import on the menu and select the .json file with the backup plan that you want to import.
To register Agents on a new Management Server without reinstalling them, you can use register_agent.exe utility found at

C:\Program Files\Acronis\RegisterAgentTool\register_agent.exe.

It can be run via command line. Example of command to register the agent on new Management Server:

register_agent.exe -o register -a <AMS_IP>

where AMS_IP corresponds the hostname/IP of new Acronis Management Server.

See How to manually add a machine to management server for more information.
Another possible solution is to back up the entire machine with Acronis Management Server and recover it to new hardware.